Glaisdale
Glaisdale is a picturesque village, situated 8 miles west of Whitby and set at the foot of a narrow dale beside the River Esk.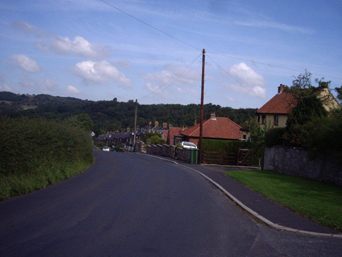 Glaisdale
Glaisdale played an important part in the iron-ore industry, helping to establish nearby Middlesbrough as a major steel-producing town. Blast furnaces operated here from 1866 to 1876, but there is now little evidence remaining of that, or indeed of the thriving weaving trade in the 16th and 17th century.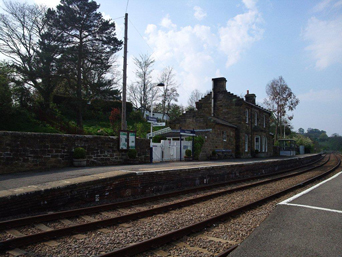 Glaisdale Train Station
Today, Glaisdale is a pretty rural village of stone built houses and cottages, where many walks can be found. There is a station in Glaisdale for the Esk Valley Line, near to Carr End, where there is also the Arncliffe Arms public house.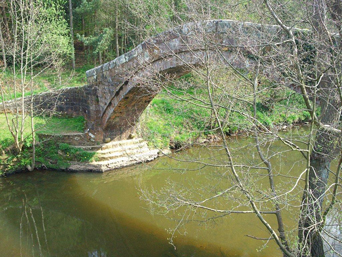 Beggars Bridge
The main village of Glaisdale is approximately a mile away. Fishing is available at Rakes Common, and at the bottom of Limber Hill which has a 1 in 3 gradient.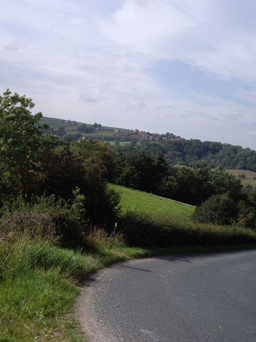 The Road to Glaisdale
There is an old wishing stone, halfway through Arncliffe Woods, on a riverside walk on the way to Egton Bridge. This ancient stone or boulder had a yew tree growing through the middle (which has now rotted), the idea being to walk around three times whilst making a wish. Another pleasant walk is the climb up Glaisdale Nab, a high grassy mound near Beggar's Bridge.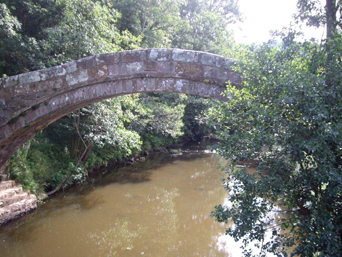 Beggar's Bridge
Beggar's Bridge was built over Glaisdale Beck in 1619 by Thomas Ferries, son of a local moorland farmer. He was considered unsuitable by the father of Agnes Richardson, the daughter of a wealty Glaisdale landowner. Legend has it that Tom was called up to join the English Fleet, but the river was in flood and he was unable to cross the river to let Agnes know he was going.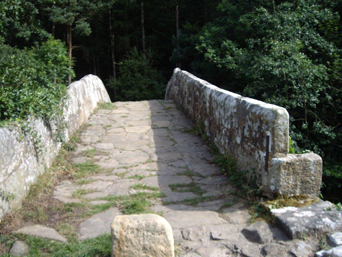 Beggars Bridge
Thomas fought alongside Drake and eventually made his fortune whereupon he returned to Glaisdale a wealthy man. Agnes's father agreed to the marriage and after Thomas and Agnes married, they went to Hull, where he became Mayor. It is said he built the bridge as a memorial to his wife so that other lovers could cross the river in safety, and not be parted.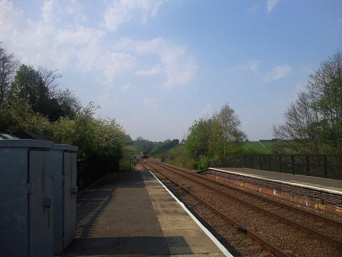 Station at Glaisdale
St. Thomas church dates from 1793, but is built on the site of the Chappell of Glaisdale, which was a straw-thatched building from which a stone dated 1585 can be seen in the side of the steps leading to the present tower. The aforementioned Thomas Ferries left a sum of money for the upkeep of the church which is still paid.
Glaisdale Map