Things to do in Whitby
A day out in Whitby, a weekend away or a weeks holiday, whichever you choose there is absolutely something for everyone.
A sedate walk along the harbour, and the quaint cobbled streets, or a strenuous hike up the Abbey steps to join the Cleveland National Trail. How about something even more energetic? a full or part day fishing trip, mountain bike trailing, swimming, tennis or golf.
For those wishing for a more gentle source of entertainment, how about the historical side of Whitby, Whitby Abbey and St. Mary's Church, the Captain Cook Museum, followed by a trip to the Pannett Park Museum to learn even more about this famous explorer.
Shopping! Whitby has a wide range of shops, on both sides of the river, but for something a little different try some of the more unusual shops along the cobbled streets of Church Street and the Town Market area. Look around and see the shops selling Whitby Jet, surely a lovely souvenir of this wonderful town.
Whitby beach, especially in the warmer weather, is a magnet for families whether for bathing, sandcastle building or strolling, then afterwards maybe an ice-cream or refreshment in one of the many cafes. Any spare change? then there are amusement aracades and bingo.
Children can enjoy the bumper boats, crazy golf, trampolining, the sports centre and swimming pool, trips to sea or handlining for crabs on kiddies corner. In the summer months there are children's rides and roundabouts at the beginning of the west pier.
Whatever the choice, Whitby can offer a variety of activities, or maybe tranquillity. The choice is yours.
Click on the boxes below to find more information about Things to Do in Whitby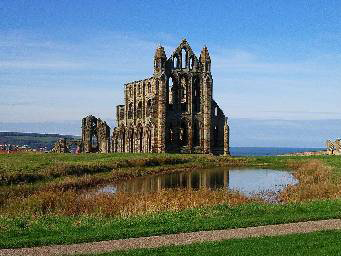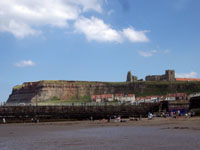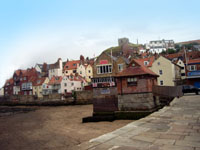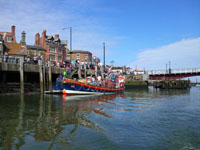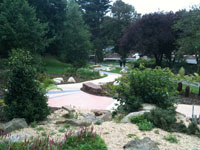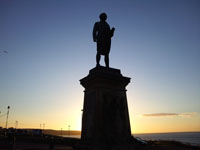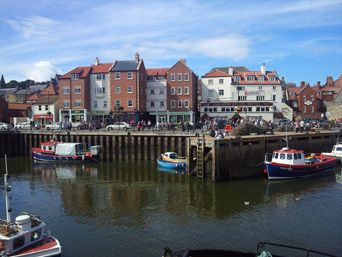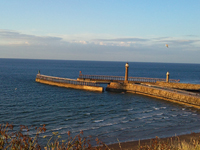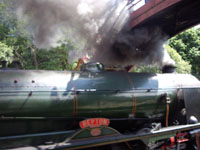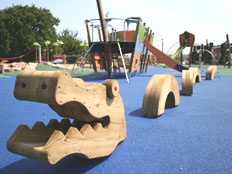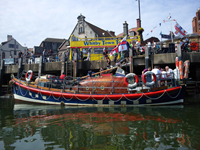 Whitby Map